Advertising on trucks is more effective than using digital media. Such has been the experience of Neal Pecchenino, who started a mobile marketing and advertising firm in October 2017.
Using his own money, Pecchenino started AdsWithMe after working for a consumer electronics company where he was spending the company's full advertising budget on digital media, mostly Facebook and Google.
Even when using the geographical targeting tools of digital media, the company he worked for was not getting much, if any, brand awareness in the real world.
When he looked into outdoor media such as billboards and mobile billboard trucks the cost was prohibitive. In west Los Angeles, for example, a mobile billboard truck cost $1,600 for a day's worth of driving.
While searching for a better alternative, he took note of box trucks in Los Angeles that moved through neighborhoods. The only decals they had were the motor carrier's name on the door.
"That's got to be an opportunity," he thought.
Boxi started contracting with motor carriers that operate Class C straight trucks in 16 to 26-foot lengths that have residential delivery routes. Working with fleets of this type allows Boxi to target specific locations and demographics to create brand awareness for customers, many of whom sell products directly to consumers online.
Boxi mostly qualifies carriers by route and by driver. "We have scouts out looking for trucks in the right locations," he says. "We spend a lot of time vetting and qualifying each one before we put them on a campaign."
The mobile advertising service it offers is much more cost effective than billboards. Boxi can get its customers brands on 10 trucks to create awareness in a specified geographical area for the same price of a billboard.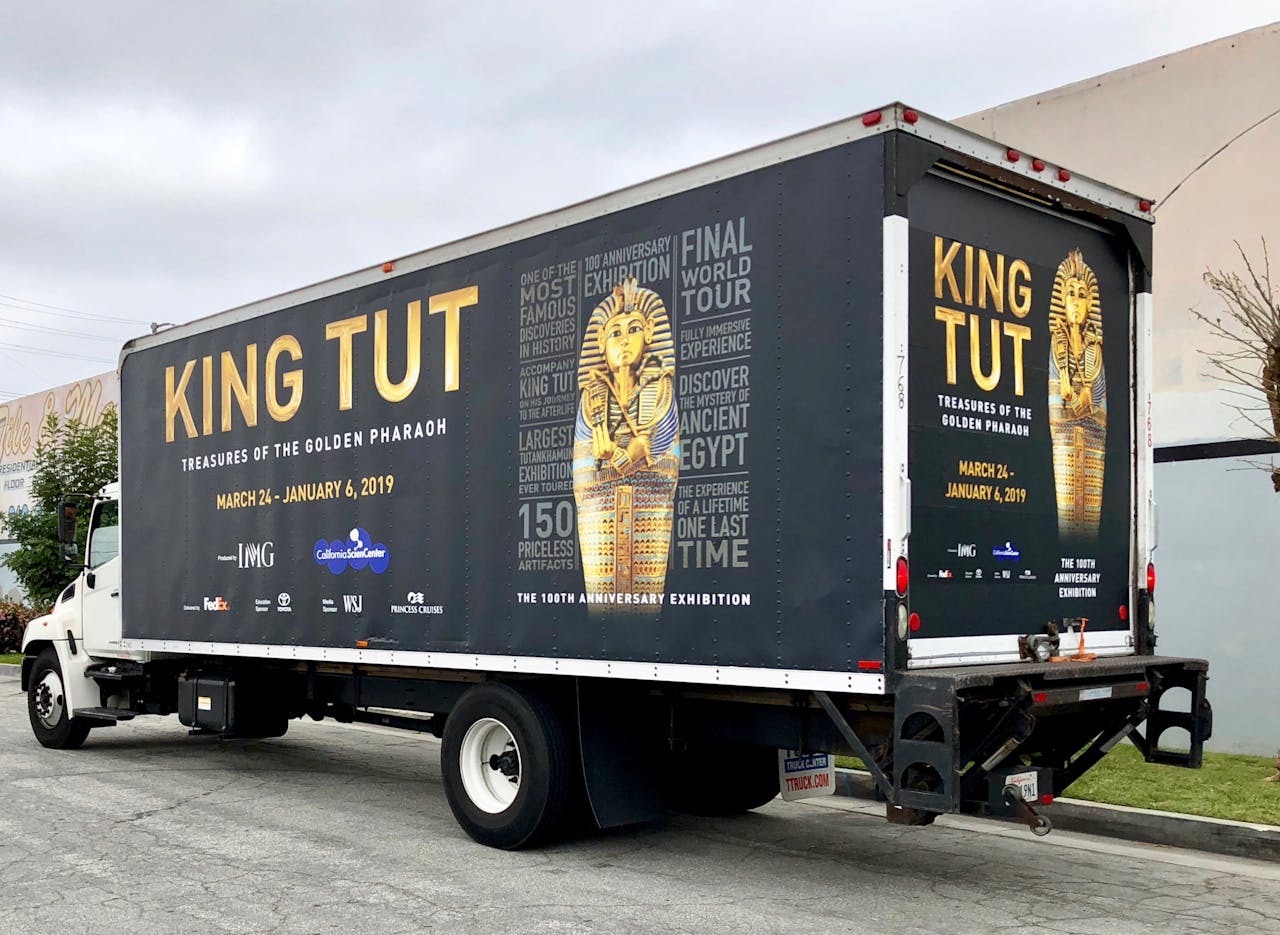 At present, Boxi is contracted with more than 150 trucks across the West Coast and is in the process of expanding nationwide. The company is open to advertising on trailers as well, he says.
Trucks of motor carriers who contract with Boxi are wrapped in a high quality vinyl that improves their appearance while making carriers money. "It is a cool business model. Everyone wins," he says. "Carriers have an awesome deal."
For its customers, Boxi has an online dashboard that shows the locations of vehicles and the miles traveled per day. Boxi gets this data from the trackers it installs on vehicles, and has developed an algorithm that estimates the number of brand impressions for customers based on time-of-day, traffic data and other factors.
"It is good for [the customers] to know what trucks are doing and the consistency of coverage," he says.
The advertising campaigns typically last 12 months or longer. Since founding the company, every single client has renewed their contracts, he says, which gives fleets growth opportunities who offer their vehicles for use as mobile billboards.
One of its contractors with 10 trucks in a campaign made over $30,000 last year, he says, noting that small to mid-size carriers with between 1 and 30 trucks are the ideal candidate for mobile advertising.